Last year I inherited old drinking cups that used to belong to my grandmother. Each of them had unique images engraved into them. Thus, each of these cups told a story, no other cup would. I imagined these stories to center around the 18th century, with some vivid images illustrating themes around conflict, romance and longing for freedom.
Product value is versatile
As I inhereted them, I struggled to identify the cups' unique value to me. First of all, I felt their sentimantal value, because they used to belong to my grandmother. I felt having them in my apartment, makes her present. Then, there was the history and stories each of these cups illustrated. Somehow, having them at home, made me take part in them. Lastly, I imagined them having a high financial value.
Perceived product value can change
After a few weeks , I noticed how I began hiding most of them in my closet. I felt bad, but they did not make me happy. The material began feeling cold to me and also did I not feel connected to the their stories. Most of all, I did not create any story with them myself and some images made me feel uncomfortalbe as well. I still felt, I needed to keep them, because of the many values I had defined, when I received them.
Sentimental values can change and so came the day, in which I had to be honest to myself and decided to sell them. Neither did I know what material they were made of, nor what the price would be. But I imagined at least 200 Euros, as the material was pure and the entire cups were made only of one. They were for sure produced to last a life-time if not, many life-times.
Where there is no demand, there is little financial value left
When I arrived at a buy and sell-shop specializing in antiques, the buyers' eyes lit up. He said " Yes, show me your inherited treasures." I gave him the full bag, still confused, yet excited to learn about their real value. As quick as his face lit up, as quickly did his face lit up with disappointment. " Well, you can take them back home. Their value is nothing. Its zink. That sells, if melted on the current market for 6 Euros a kg." " Only? What about them being very old? " " Yes, they are. Now, why did you bring them here? " " I have no use for them and their style does not fit much into my apartment." "Yes, exactly. There is no market for them. People don't want it. If the demand is low, it doesn't sell. Then only the price for the raw material is left and it just isn't worth it for zink. Sorry."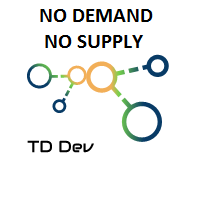 And so I left, confused that apparently nowadays trend and therefore product demand plays such a huge role for how long a material stays in the system, and how long it doesn't. Although, these cups could last a life-time, their value appeared to be nearly nothing, as consumers – including me – want products and materials to match, identify with.
Can sustainable design change the future?
Sustainable design, among others, implies to use materials to last, materials and products that don't break down quickly, just like these cups. But if fashion and trend changes happen too quickly, materials can be designed to last centuries, and yet they will be discarded far earlier. To change that, so I believe, we need to create materials and products, that will still be in fashion in the many more years to come, only then sustainable design can change the future. Yet that seems difficult if external influences such as marketing etc. makes consumers want to buy something new every once in a while, or if old products just don't fit into current styles.
What does it mean for a circular business case?
From a consumer perspective, products will more likely circle if demand is consistent over multiple years (of course ideally centuries). From a resource perspective, if the value for raw materials remains high in the re-sale market or that quantity returned of raw materials remains high for lower value resources i.e. metals